DB-5T
High Speed Engraving Machines DB-5T series >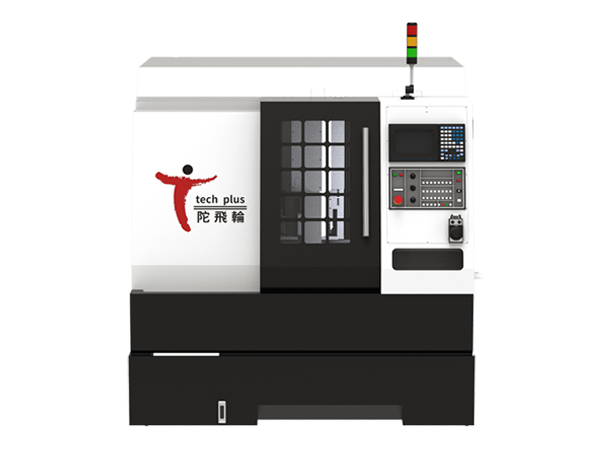 Applications
Micro-hole drilling, Burn-in Board, Graphite, Titanium, Semiconductor Wafer Processing, Aerospace Components, and other High-tech Products Specific Machine
> DB-5T
MITSUBISHI M70 high-level control system
Three-axis, low-inertia, high-torque motor to do three-axis control, three-axis simultaneous engraving and milling.
Ultimate PLC human machine interface detect and display each warning message.
G05.1Q1 High-speed & high-precision function.
High-rigidity, high-speed design, with efficiency and the best production
36000RPM built-in high-speed spindle
Patented automatic tool changing system, providing accurate tool Automatic Tool Changer and accurate repeat positioning.
Full casting body, providing a stable machining process, tool life and processing efficiency of leading the industry, processing more that near non-cleaved edge of the grinding edge.
90。 vertical X-axis structure and anti-standard Z-axis, match vertical beams structural rigidity better than double column ones, provide stable and lightweight performance, effectively inhibit the resonance, arrive at the best cutting surface, extending tool life.
Each axis is allocated 4 precision bearings, backlash error tends to zero after pre-loading pre-tension precision screw.
Each stack of surface contact is precision shovel to assemble accurately. (Shovel skill is non-temperature processing technology to correct the thermal deformation grinding lead to sophisticated assembly and eliminate machine resonance.)
Hermetic separation of electrical heat cabinet, which can effectively isolate heat, grease, increase the stability machine life.
Rear flush design, which can effectively remove iron filings and easy to clean.
Oil-Mist filtration system can absorb and filter in the process of cutting oil mist generated in line with environmental protection and personal security.
Oil-water separation system, cutting fluid and orbital separation of the oil so that dry machining objects and cutting fluid from oil pollution, increase the service life of cutting fluid.
Well-designed automatic lubrication systems with metal material pipe, so that each machine does not occur lubrication problem and lubrication pipe burst or aging issues, to ensure the accuracy of transmission parts.
Automatic tool measurement system designed to do tool length correction, so that processing object to achieve the most accurate.
Isolated fully Enclosed Splash Guard, ergonomic, and to ensure non-leakage cutting fluid and gas doesn't spill, keep the factory clean and in a high degree of personnel safety.
BALL BAR dynamic laser positioning and dynamic through the circle check make TECH PLUS machines head for international standards.
| Model / Spec. | DB-5T |
| --- | --- |
| Controller | MITSUBISHI M800/M80 Series |
| X.Y.Z Travel | 520*420*200 mm |
| X, Y, Z Rapid Feed | 20,000 mm/min |
| Table dimension | 500*420 mm |
| Max. Load | 300 kgs |
| Spindle nose to table surface | 75 - 275 mm |
| Spindle Speed | 6000-36000 rpm (Built-in type) |
| Spindle motor | 5 kw |
| Spindle Taper | HSK-E32 |
| ATC- Number of tools | 12 T Umbrella tool magazine (OPT: 24T/40T) |
| Max. tool diameter | φ20 |
| Tool setter | Contact type T24E (φ 20 contact) |
| Machine size | 1625 x 1760 x 1842 mm |
| Machine weight | 2650 kgs |
| Power capacity | 15 kva |
| Air | 6 kgs/cm² |
Process Examples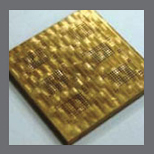 Sample : Components
High-speed :36000 rpm
Completed Product