DB-4
High Speed Engraving Machines ECO series >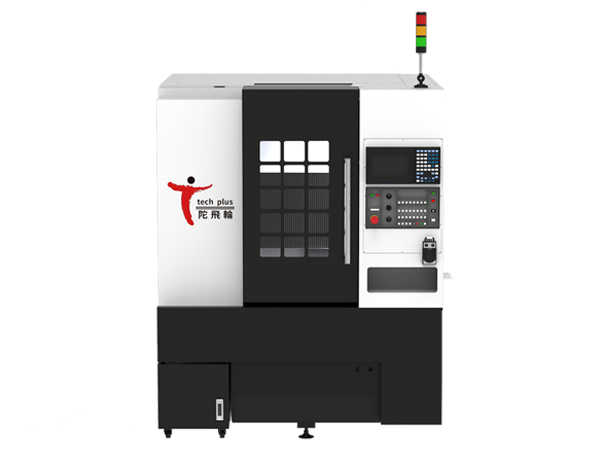 Applications
Ceramic Processing, Cell Phone Panel Processing, DVD Panel, Touch Panel, Solar Panels, LENS sheets, and other special machines
> DB-4
MITSUBISHI M70 high-level control system
Three-axis, low-inertia, high-torque motor to do three-axis control, three-axis simultaneous engraving and milling.
Ultimate PLC human machine interface detect and display each warning message.
G05.1Q1 High-speed & high-precision function.
High-rigidity, high-speed design, with efficiency and the best production
60000RPM built-in high-speed spindle
8 tools ATC, uses machine coordinate tool system to prevent tool error occurrence during tool change and chaos phenomenon.
To adopt a high rigidity of the casting body, three-axis rapid displacement of up to 20m/min, so that the machine cutting performance more stable.
Hermetic separation of electrical heat cabinet, which can effectively isolate heat, grease, increase the stability and life of the machinec.
Rear flush design, which can effectively remove iron filings and easy to clean.
Oil mist filtration system which can absorb and filter in the process of cutting oil mist generated in line with environmental protection and personal security.
Oil-water separation system, cutting fluid and orbital separation of the oil so that dry machining objects and cutting fluid from oil pollution, increase the service life of cutting fluid.
Well-designed automatic lubrication systems with metal material pipe, so that each machine does not occur lubrication problem and lubrication pipe burst or aging issues, to ensure the accuracy of transmission parts.
Automatic tool measurement system designed to do tool length correction, so that processing object to achieve the most accurate.
Generous Fully Enclosed Splash Guard at small footprint, suitable for mass processing quantities production.
| Model / Spec. | DB-4 |
| --- | --- |
| Controller | MITSUBISHI M80 Series |
| X.Y.Z Travel | 420*400*200 mm |
| X, Y, Z Rapid Feed | 20,000 mm/min |
| Table dimension | 420*400 mm |
| Max. Load | 300 kgs |
| Spindle nose to table surface | 75 - 275 mm |
| Spindle speed | 15000-55000 rpm (Built-in type) |
| Spindle motor | 2.7 kw |
| Spindle taper | ISO-10 |
| ATC- Number of tools | 12 T Umbrella tool magazine |
| Max. tool diameter | φ7 |
| Tool setter | Contact type P21 (φ10 contact) |
| Machine size | 1400*1450*1890 mm |
| Machine weight | 1500 kgs |
| Power capacity | 10 kva |
| Air | 6 kgs/cm² |
Process Examples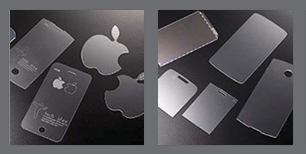 Sample : Cell Phone Panel Processing
High-speed : 60000 rpm
Completed Product